With a selection of hoists to choose from, O'Doherty's have it covered.
We have a number of Hoist heights ranging from the Aerial AL17T, a 17 metre hoist with narrow jacks; a Simon Snorkel which is a 26 metre hoist; up to the Bronto, our 34 metre hoist.
All of our hoists are supplied with a highly trained hoist operator. Each of our hoist operators are fully qualified and certified with a Mobile Elevated Work Platform (MEWP) certification.
All hoists are fully GA1 certified and compliant in accordance with the Health and Safety Authority (H.S.A.) and legislation requirements under the Safety, Health and Welfare at Work (General Applications) Regulations 2007.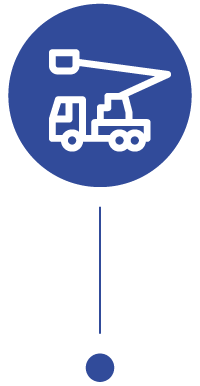 Take a look at our Elevated Hoists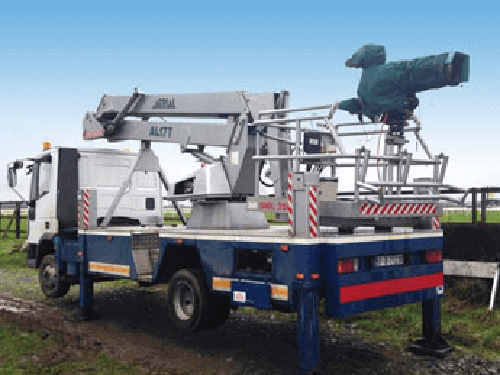 The Aerial AL17T 17m hoist is the smallest of our fleet, mounted on an Iveco Euro Cargo truck. This 17 metre hoist with its narrow jacks can be parked almost anywhere and has a working envelope of 17 metres in height and an outreach of 10 metres.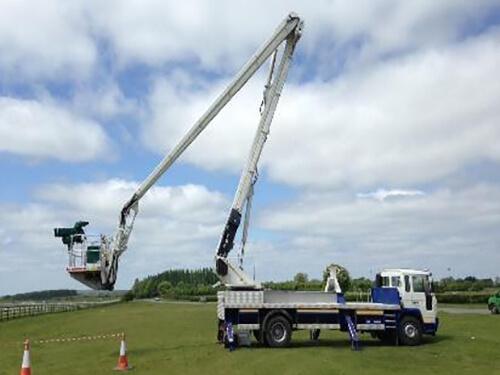 The newest addition to our fleet is a 26m Simon Snorkel hoist. Mounted on a Volvo PL220 truck, this hoist's working envelope has a reach height of 26m and an outreach of 14m and a load capacity of 360kg in the basket.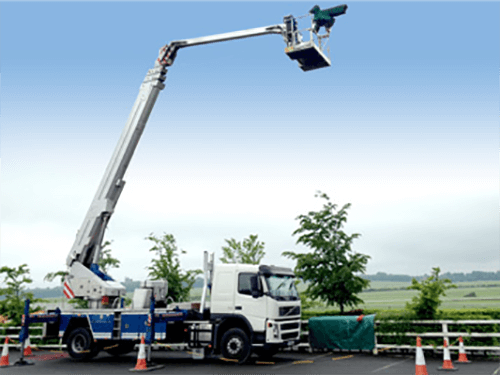 The Bronto is our 34 metre hoist and is the tallest hoist in our fleet. Mounted on a Volvo 300 Euro-4 truck, this hoist's working envelope allows you to go 34 metres up with an outreach of 22 metres.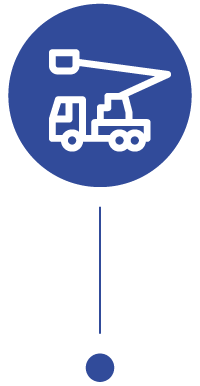 Our hoists are utilised in a variety of locations and situations. O'Doherty's hoists are used in TV and film production, sports and event broadcasting, site surveys, aerial photography, building wrapping and many more. We can also supply an MEWP certified professional camera operator and photographer on request.
Please contact us with your requirements. We will advise you regarding the type of hoist, the location, any specialist equipment you might need, etc.