The Aerial AL17T 17m hoist is the smallest of our fleet. This 17 metre hoist with its narrow jacks can be parked almost anywhere and has a working envelope of 17 metres in height and an outreach of 10 metres. Supplied with a fully certified MEWP driver operator. We can also supply an MEWP certified professional camera operator and photographer on request
The Aerial 17m hoist is also an ideal work platform for TV and Film Camera Productions as the attached scaff bars are suitable for camera and lighting mounts.
This hoist is also very suitable for window cleaning, general maintenance, tree surgery, amongst many other situations and is useful for smaller site areas which can be difficult to access with larger hoists.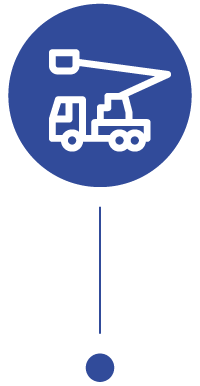 AERIAL AL17T 17M SPECIFICATIONS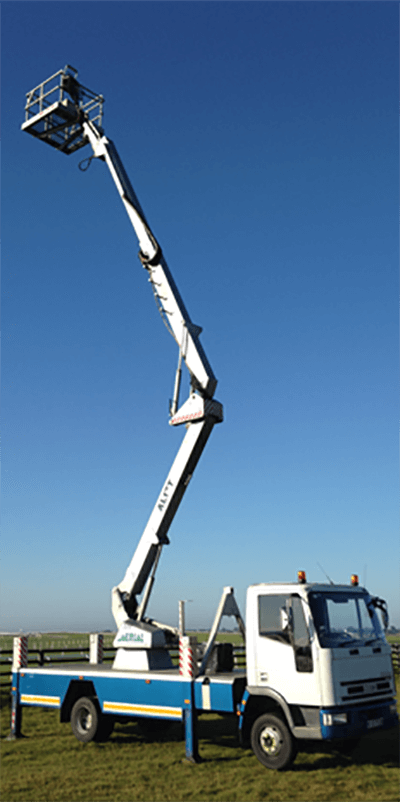 • Mounted on an Iveco Euro Cargo truck.
• Max Working Height: 17m
• Max Working Outreach: 10m
• Boom Configuration: Articulated Boom with Fly Boom with 900 degree boom slew
• Cable: 1 x Triax Cable plus 1 x BnC Video Cable through boom
• Power Supply: 110V Power to Basket
• Generator: On-board for camera power supply
• Platform Capacity (SWL) 350Kg. 3 Persons.
• Permanent Camera Scaff Mount Bars
• Cage Rotation: Fixed
• Jacking System: Narrow
• Vehicle Weight: 7,500 Kg
• Max Wind Speed: 12.5m/s
• Controls: Proportional Joystick in cage and base controls
• Safety Equipment: Can be supplied.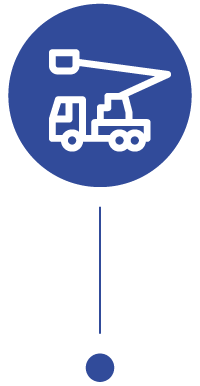 Please contact us for hourly and daily rates.
Take a look at our other Elevated Hoists